Given the unprecedented public health emergency unfolding across Michigan and the rest of the U.S., Gov. Gretchen Whitmer said during a radio interview this morning it is "very unlikely" that students in Michigan will return to classrooms before the end of the 2019-20 school year.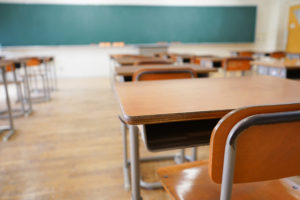 MEA leaders and staff are part of ongoing conversations with Whitmer on how to address issues that would arise if statewide school closures extend beyond April 13, the date that schools were most recently scheduled to reopen, MEA President Paula Herbart said today.
"We are continually talking with the governor's office and lawmakers about what's needed in any plan for both students and school employees," Herbart said.
Lawmakers and other education stakeholders are involved in talks over how to address the diverse needs of districts all over the state, Whitmer said this morning on WWJ-AM radio.
"We are working diligently to come up with a plan to meet the needs of our kids. I think anyone who is watching what is happening globally with this pandemic knows it is probably very unlikely they're going to get back in school before the end of the year," Whitmer said. "I haven't made that call yet because I want to make sure we've got a plan to meet the needs of our kids and that is what we are working on."
Herbart said she has heard from many members and local leaders about considerations that MEA needs to bring to those conversations.
"We already have a very comprehensive list regarding a litany of issues – many of which are going to vary from school district to school district," Herbart said. "Our primary focus is ensuring that any plan allows for local districts to work with our members to determine how best to proceed for students and communities."
MEA will provide updates as soon as possible, she said, adding: "I ask for your patience while we work through these conversations around this rapidly changing and unprecedented situation."