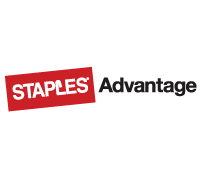 Since MEA's new discount program with Staples launched late last year, members who've signed up have saved thousands of dollars on supply purchases. But we know many haven't signed up yet to take advantage of the savings.

That's why Staples and 3M are sponsoring a special contest for MEA members to win a "classroom refresh" for this fall. Six MEA members who've signed up for the Staples program by June 30 will win approximately $250 in free supplies to help better meet the needs of students.

We know you spend your hard-earned money out of pocket on basic supplies for your classrooms and worksites. Thanks to the collective purchasing power of MEA's members, we've negotiated big discounts on the supplies you need for at work and at home. Once you've signed up for the discount program, you can get discounts either by shopping online at StaplesAdvantage.com or visiting your local Staples location.

To get in the running for the contest, MEA members simply need to 
sign up for the Staples discount program by June 30
 [www.mea.org/staples]. No purchase is required. You must be a member in good standing to qualify. If you have already signed up for Staples discounts, don't worry – you are already entered into the drawing. Six winners (two from each of MEA's three zones) will be randomly drawn for the free supplies, and will be invited to MEA's Summer Conference at the end of July in East Lansing.