NEA member classroom teachers who want to become a 2018 Global Learning Fellow can apply now for the yearlong opportunity. The NEA Foundation Global Learning Fellowship application is open through Feb. 5.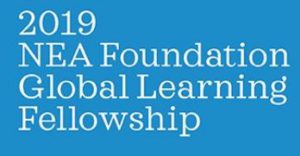 The fully-funded fellowship includes:
An online course in teaching global competence
A two-day professional development workshop in Washington, D.C. (Fall 2018)
Webinars discussing global issues
A nine-day international field study (Summer 2019)
The application is open to NEA classroom teachers who want to gain the skills to prepare their students to thrive in our increasingly interconnected world.
SaveSaveSaveSave