by Brenda Ortega – MEA Voice Editor
More than a year ago, Lansing teacher Deborah McMillan pressed Gov. Rick Snyder to stop appealing the 3 percent retirement court case. The 40-year veteran teacher was a lead plaintiff in the 2010 lawsuit seeking the return of money involuntarily taken from school employees' paychecks.
McMillan marched in protests last summer and helped to deliver 33,000 petition signatures to Snyder's office on behalf of MEA members who want their money returned, as three separate court rulings have ordered.
"The longer this case drags on, the more that school employees like myself feel even more dissed, demeaned and devalued by those who were elected to represent us," the longtime educator and union activist said at a press conference in June 2016.
Unfortunately, McMillan did not live to see the final resolution of the case, which has continued for nearly seven years as Snyder filed multiple appeals of trial and appellate court rulings in favor of MEA and AFT-Michigan.
McMillan died in March from complications following a knee replacement surgery.
"She was supposed to be retiring this summer, and everything is upside-down now," said her husband of 43 years, Chuck McMillan.
Like many teachers, bus drivers, custodians, food service workers, and other school employees, Deborah McMillan had a significant amount of money taken by the state—in her case, $4,050—the kind of money that pays bills and funds college tuition.
"We put two boys through college and paid for dental bills and everything else," Chuck said. "It goes along with being a family; you develop a budget and then you have something come along like this—where the government comes in and takes your money illegally—and everything is out of whack."
McMillan taught for 40 years in Michigan public schools, 28 of those in Lansing. She was beloved by students, parents, and colleagues as "very loving, very open, very inclusive"—and very involved, said Chuck, who spent his career working at MEA and MESSA.
A former vice-president in her local union in Lansing, McMillan also served as an MEA Board member and worked on numerous MEA and NEA committees. She was driven to action when Gov. John Engler began cutting public schools and attacking school employees in the 1990s.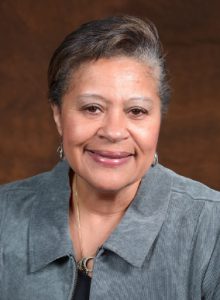 "She fought for what she believed in—that's who she is, or who she was," Chuck said, "When she got involved, it was very intensive."
She was a strong advocate of early childhood education, especially in urban schools. She belonged to a national reading initiative that approached early literacy skills as a social justice concern.
"She felt really, really, really strongly about getting kids off to a great start," Chuck said.
She worked with her students' parents if they needed help in learning how to support their children in school, and she informally mentored numerous colleagues, often taking younger teachers under her wing.
People loved her so much, he would sometimes get jealous, Chuck quipped. "I truly believe teaching others was her calling in life," he said.
When the state began withdrawing 3 percent of school employees' pay to fund retiree health care costs—a benefit those employees were not guaranteed to receive—Deborah was "totally disgusted at the breach of contract," Chuck said.
"I remember when she came to me and told me she was getting involved in the lawsuit; I asked her when she was going to find the time with all her other activities. She said she could find the time because it was important to her, and that's all I needed to hear."
She became one of five MEA members who were lead plaintiffs in McMillan et al. v. Michigan Public School Employees' Retirement System, filed by MEA, alleging Public Act 75 of 2010 represented an unconstitutional impairment of contracts.
Under that law, nearly $550 million was unilaterally taken from school employee paychecks from 2010-12, money that has been held in escrow pending resolution of the court case. A replacement law from 2012 has passed legal muster, because it allowed school employees to contribute more to retiree health insurance or opt out of retiree health benefits.
In 2011, the trial court found the 2010 law to be unconstitutional, an opinion affirmed by the State Court of Appeals in 2012 after Snyder filed his first appeal. That decision was appealed to the state Supreme court, which sent the issue back to the lower court for further review.
A year ago last June, the State Court of Appeals again found the law violated multiple provisions in the state and U.S. constitutions involving the taking of private property without compensation, due process, and impairment of contracts.
Snyder appealed for a third time last summer, and the state Supreme Court recently decided to hear the case—meaning more briefs will be filed and oral arguments will be heard before a ruling is issued.
Chuck McMillan worries that politics and the court's conservative makeup will not result in a decision favorable to school employees, but regardless of the outcome he's glad Deborah did what she always did and got involved in fighting for what's right.
"I'm very proud of her," he said.