Last week, Judge Stephen Borrello of the Court of Claims ruled in favor of school employees seeking a higher interest rate for the 3% of their earnings illegally withheld by the state.  That could mean an extra check for school employees who had more than $550 million held during the seven-year legal case – if the state chooses not to appeal Borrello's ruling in the next few weeks.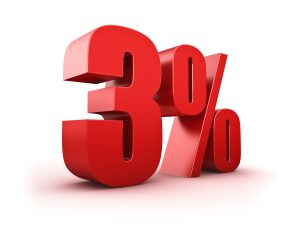 In December of last year, the Michigan Supreme Court ordered the state to return the 3% illegally withheld from school employees from 2010-2012 to fund retiree health care—a benefit those employees were not even guaranteed to receive.
"Correcting that injustice, after seven years of delays and appeals by Gov. Rick Snyder and Attorney General Bill Schuette was a big victory for school employees," said MEA President Paula Herbart.  "But the interest provided on the more than half a billion dollars they withheld from our paychecks was insulting."
After seeing that employees got very small interest payments as part of their refunds, unions that backed the case (including MEA, AFT Michigan and AFSCME) filed a motion seeking additional interest to be paid.  In this ruling, Borello agreed, saying, "Without legal justification, the State ordered the seizure of plaintiff's earnings.  Then the State continued to hold those earnings for seven years – some two years beyond the date that the State's Attorney General indicated that it was futile to continue to pursue the matter.  The Court cannot fathom a better scenario whereby the equities demand an award of interest on the funds held in the escrow account."
The calculation of that specific interest rate is complicated, governed by Michigan law that says it is "equal to 1% plus the average interest rate paid at auctions of 5-year United States treasury notes during the 6 months immediately preceding July 1 and January 1, as certified by the state treasurer, and compounded annually…"   Judge Borello's ruling stipulates that interest already paid out from the escrow account should be deducted from the amount.
While specific figures still need to be developed, a simple estimate could look like this:  If an employee had $3,000 withheld and the statutory interest rate is figured at 3%, compounding annually for 7 years, that could mean about $690 in interest.  If the employee received $40 in interest in their 3% refund, then they'd be owed another $650 in additional interest. (NOTE: this example is for illustrative purposes only – lawyers are looking at the legal language and interest rates to determine the correct figures.)
The timing of any further money owed to school employees is dependent on the state's decision whether or not to appeal – a choice that needs to be made within the next three weeks.  President Herbart is among other union leaders calling on the state to not further delay money owed to educators, saying, "Gov. Snyder and Attorney General Schuette shouldn't even contemplate appealing this ruling and must expedite payment of money owed to the hard-working school employees of our state."
MEA has updated our 3% FAQ to include new information about this recent ruling – stay tuned for updates about the timing and amount of further 3% interest payments.