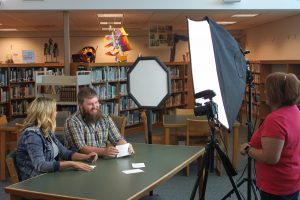 In our "Start of a Journey" series over the past year, you followed Zack Griffin and Brittney Norman through one year in the life of a new educator. Now listen as they share their advice for first-year teachers coming into the profession.
Here's a sampling of their observations:
The "e-word" is a hot topic in education.
It's important in the beginning of the year to reach out to parents and create a good relationship.
I would definitely say I'm not a perfectionist anymore; I just have high expectations for myself.
When I feel myself getting really overwhelmed at times, I try to take a step back.
Teacher bladder—it's a real thing!
View the Advice for Your Start of a Journey video at www.mea.org/brittney-and-zack-video