A long-debated third grade reading bill became law when Gov. Rick Snyder signed it in October, but some provisions won't kick in quickly, including the controversial retention mandate.
by Mike Lerchenfeldt
Science teacher, Chippewa Valley Schools
In our seventh-grade science class, we recently learned about energy waves. Students were asked the questions: Is there a relationship between frequency, wavelength, and speed? If so, what is it? If not, why?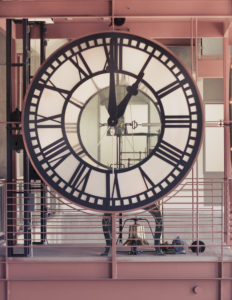 There's no ancient curse, no flashlight-carrying night security guard, no T. Rex skeleton playing fetch or wax-figure Teddy Roosevelt shouting "Bully!" This is not Night at the Museum, the movie in which exhibit inhabitants awaken and cause mischief.
The most prominent education-related bills to pass the Legislature in this month's lame duck session include a softening of zero-tolerance policies and a ban on the use of seclusion and restraint with students except in the case of emergencies.